Website location
for all your information!
Lil' Shopper's Shoppe
Chairperson Portal
USER FRIENDLY
ONLINE ACCESS

SCHOOL INFORMATION
Complete access and visibility of all the details about your holiday shop!

CHAIRPERSON CONTROL
You have the ability to: Create Reorders, check tracking, complete your invoice, and more!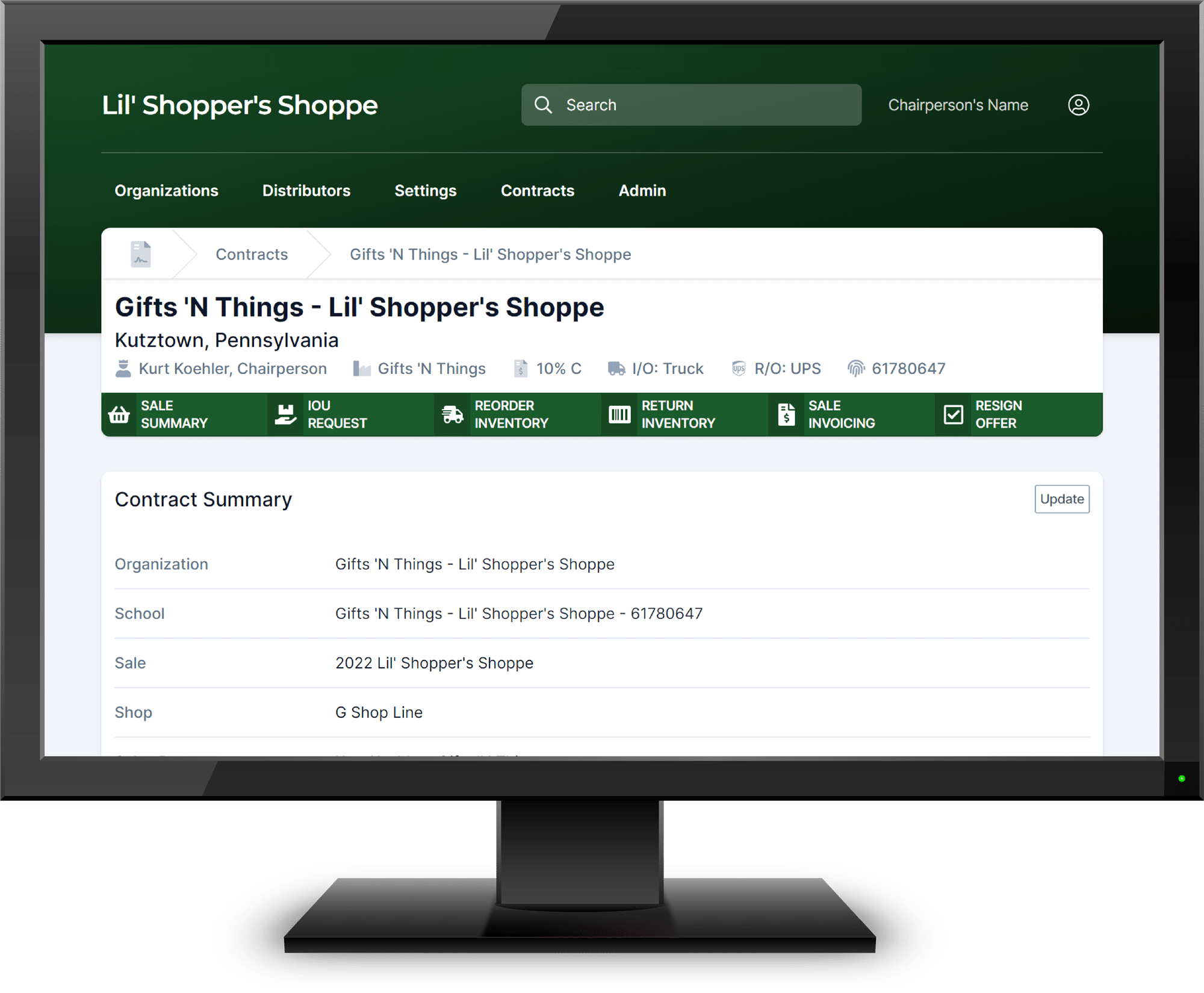 GIFT CERTIFICATES AND CREDIT CARDS
Purchases automatically show in real time! All sales will credit on your invoice.

SUPPORT MATERIALS
Social media marketing posts. If needed, all chairperson materials are downloadable.